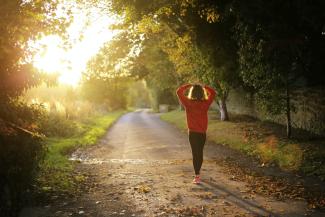 Investing in the Wake of COVID-19
Intro
By now, there's a good chance that the recent market downturn resulting from the COVID-19 pandemic has left you questioning your investment strategy. In fact, there's a good chance that you lost a good part of your portfolio during the rapid sell-off in early-mid March. But now that the sudden onset of this downturn has passed, it's time to thoughtfully reevaluate your investing plans in the wake of COVID-19.
Don't Panic
Before making plans to make any fresh investments, take heed of the immortal words on the front of the Hitchhiker's Guide to the Galaxy – don't panic. One of the biggest mistakes you can make at a time like this is to let your emotions get the best of you, leading you to further losses. There's no doubt that we all want to take some action to counter the new bear market. But at times like this, remaining calm and focused on long-term investment goals can help you come out in the black.
Evaluate the Field
Now that you have your head in the right place, you can begin to reevaluate the investment field as it stands. Almost across the board, many major industries are struggling to remain profitable when their customers are out of a job and required by law to stay home. But therein lies a potential opportunity for you to make plans for a new investment.
In other words, your first plan of action should include evaluating investments in businesses that are set to grow (or at least remain stable) during this period of uncertainty. A prime example (no pun intended) would be online retailers, whose services are being used now more than ever as more folks are opting to order essentials online rather than going to a store. Companies that have been beat down temporarily but have the financial strength to outlast the shutdown might also be worth a look.
At the same time, remember that volatility is the dish of the day right now. Any investment you choose to make might be whipped around suddenly by a change in circumstances. Choosing to tiptoe into new investments at this time wouldn't be a bad idea, especially if you only have limited capital to work with.
Remember Keys to Investing in Bear Market
If you've been in the investment game for the past decade, then you likely picked up some experience during the last major bear market. Now would be a good time to put those learned lessons into practice. For example, you should avoid trying to time the market. Instead, if you choose to invest, do so at a preset level that also includes a pre-established exit strategy should things head south.
Also, if you're feeling a little skittish about the stock market, now might be a good time to invest in bonds. Generally speaking, high quality bonds are less volatile than stocks and can help diversify your portfolio. 
This Too Shall Pass
In the end, it may bring peace to your mind to recall the old Persian adage, "this too shall pass." Because inevitably, the stock market will recover, and you'll have fresh opportunities to invest in due time. It isn't clear how long it will take to get back to that normal status, however, especially as we stand in the midst of state-by-state shelter-in-place orders.
So, for now, the best actions you can take when investing in the wake of COVID-19 is to keep a level head, remember your longer term goals, and focus how you can make the best of a bad situation.
 
*This content is developed from sources believed to be providing accurate information. The information provided is not written or intended as tax or legal advice and may not be relied on for purposes of avoiding any Federal tax penalties. Individuals are encouraged to seek advice from their own tax or legal counsel. Individuals involved in the estate planning process should work with an estate planning team, including their own personal legal or tax counsel. Neither the information presented nor any opinion expressed constitutes a representation by us of a specific investment or the purchase or sale of any securities. Asset allocation and diversification do not ensure a profit or protect against loss in declining markets. This material was developed and produced by Advisor Websites to provide information on a topic that may be of interest. Copyright 2023 Advisor Websites.