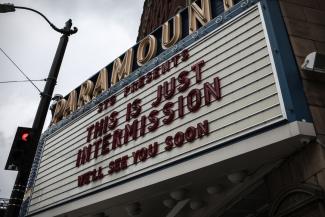 7 steps to successfully steer your finances in a COVID-19 world
Since the economic crisis began, I have shifted my focus towards financial planning pieces that incorporate the COVID-19 crisis and its impact on your finances.
This month, we want to look at various ways you might shore up your finances in today's uncertain world.
If you are single, take control of your situation. If you are a couple, sit down with your partner and craft a plan. It's important that both of you are on the same page. Review the following 7 steps and how they might apply to your own situation.
Now is the time to build up an emergency reserve

of at least three to six months. You don't know what the future may bring and savings will help you weather a job loss or other emergency when it occurs (because it almost always does).
If you have been laid off, the federal government is providing an additional $600/week in unemployment benefits, currently through July 2020.
Some are earning more unemployed than when they were working! If you are in this situation, use the extra cash to build up your savings.
Start saving

. If you met the income criteria, you received a stimulus check of up to $1,200 from the federal government ($2,400 if you are a couple), plus an additional $500 per child.  You can use some of those funds to start or add to your emergency fund or other savings goals (retirement, home purchase, etc.) Review expenses to eliminate unnecessary expenditures. Lockdowns have made that task easier.
Yes, forced closures have had devastating economic impact. However, personal outlays on gasoline, Uber, car repairs, entertainment, eating out, and much more have also been curtailed. Use any of those expense savings to build up your rainy day fund.
Do you have a mortgage

? If so, record low rates could save you hundreds of dollars every month. Review the numbers and determine if refinancing makes sense.  But current economic conditions have also made banks more reluctant to make loans, so do your homework and shop around to make sure you qualify.
Are you making monthly payments on federally backed student loans

? Through September 30, 2020, [[

https://www.consumerfinance.gov/about-us/blog/what-you-need-to-know-about-student-loans-and-coronavirus-pandemic/

]] payments for student loans owned by the federal government are suspended and the interest rate is zero.
No action is required by you. If someone contacts you claiming you can stop payments provided you pay them a fee, hang up the phone or ignore the email. This is a scam.
Your deferred payments will allow you the opportunity to build up your savings. Or, if your finances are solid, any monthly payments will go entirely towards principal, enabling you to pay off your loans sooner than anticipated.
Consider college refunds and your 529 plan

. With lockdowns, dorm closures, cancelled meal plans, and online learning, you may be due a refund from your college.

[[

https://www.collegeinvest.org/covid-19-college-refunds/

]].

If you used 529 funds to pay for tuition, your refund could become a taxable distribution (over-withdrawal) from the plan and will be tagged with a 10% penalty.
Normally, you have 60 days from the date of the refund to redeposit the funds without liability. However, the period has been extended due to the pandemic.
If the 60-day period ends on or after April 1, 2020 and before July 15, 2020, the redeposit can be made any time before July 15, 2020 or 60 days after the refund date, whichever is longer.
Do you need financial assistance?

Contrary to popular opinion, banks don't want to get tough with borrowers. A bank's business model is based on repayment of loans, not foreclosures. In today's environment, many banks are willing to work with you, but you must reach out to them. The same holds true for utilities and other monthly services.  Strive to be proactive, not reactive, for the best outcomes.
Mortgage forbearance programs

may be available for those who have lost jobs due to the pandemic. Be sure terms being offered are reasonable. Again, reach out for assistance. Simply stopping payments will quickly get you into trouble.